<!! left side column on page here IMAGE at top and text below...>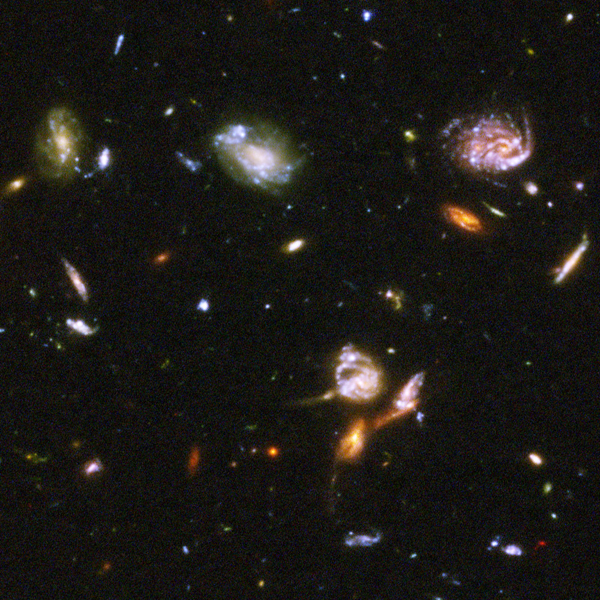 A scientific truth does not triumph by convincing its opponents and making them see the light, but rather because its opponents eventually die and a new generation grows up that is familiar with it. Max Planck
Links to Organizations
SCIENTIFIC COSMOLOGY
Stephen Hawking Center for Theoretical Cosmology (CTC) Outreach program - Following Professor Hawking's example of democratising science, CTC develops outreach materials for the greater public to learn about the Origins of the Universe, including information on black holes, string theory, M-theory, the cosmic microwave background and the structure of the Universe.

Research Topics at the Center for Theoretical Cosmology. The purpose of the Centre for Theoretical Cosmology is to advance the scientific understanding of our universe, developing cosmological theories that are both mathematically consistent and observationally testable.

Institute of Cosmology and Gravitation Researchers at the Institute of Cosmology and Gravitation. Researchers at the institute study the physics of the Universe, from gravity to galaxies and are involved in a wide range of outreach activities focused on engaging the wider community with their research and science in general.
RELIGION AND SCIENCE
Stanford Encyclopedia of Philosophy, Religion and Science, revised May 27, 2010. A unique dynamic reference work for issues in philosophy.

Closer To Truth is the definitive resource for Cosmos, Consciousness and Meaning, a global journey in search of the vital ideas of existence featuring leading scientists, philosophers and creative thinkers.
<!! Main section of page here in 70 percent column...> <!! NEW CONTENT TO BE ADDED HERE....>
New Articles
SCIENTIFIC COSMOLOGY
Parallel Universes, Transcript of BBC Two interview, Feb 14 2002 Includes Alan Guth, Michio Kaku, Paul Steinhardt, Neil Turok, Burt Ovrut, Michael Duff, Lisa Randall, Nima Arkani-Hamed
SOCIOLOGY OF SCIENCE
Sociology of Modern Cosmology, Martin Lopez-Corredoira. Invited talk, to be published in the proceedings of the conference "Cosmology across Cultures" (held at Granada, Spain, on 2008, September 8th to 12th), J. A. Belmonte, F. Prada, J. A. Rubino Martin, & A. Alberdi, Eds., ASP, S. Francisco

Modern Cosmology: Science or Folktale? Current cosmological theory rests on a disturbingly small number of independent observations Michael J. Disney, American Scientist, Sept-Oct 2007, Volume 95, No 5 p. 383.
SOCIOLOGY OF RELIGION
Can Religion be explained without God? Interviews with Robert Lawrence Kuhn - the 22nd episode in the new season of the Closer To Truth: Cosmos, Consciousness, God TV series on PBS World

The Science of Religious Beliefs, Justin Barrett and Jonathan Lanman, Religion 38 (2008) 109-124. Justin Barrett is a cognitive psycholgist the Centre for Anthropology and Mind, Oxford University.
RELIGION AND SCIENCE
Einstein's writings on religion and science.
FAQ on Scientific Cosmology
The latest modern scientific understanding posits that our universe began in an explosion - a hot Big Bang - about 14 billion years ago. A chronology of the important events in the evolution of the universe can be found in this excellent graphic from the Center for Theoretical Cosmology.

Our galaxy, the Milky Way, is one of 100,000 galaxies in the local super-cluster, Laniakea, and one out of an estimated 170 billion galaxies in the universe. Galaxy Zoo, a crowd-sourced project to catalog known astronomical objects, has categorized almost 900,000 galaxies from images made by the Sloan Digital Sky Survey.

Despite the large number of visible galaxies, it is thought that our universe is dominated, not by visible ordinary matter (4.9%), but by dark matter 26.6 % and dark energy (68.5%).